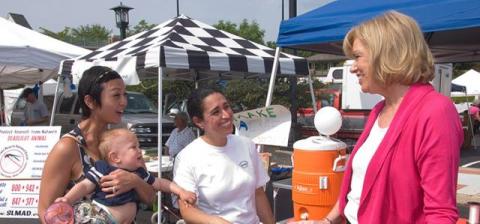 Julie strongly believes that we have a responsibility to safeguard our most vulnerable populations. A long-standing advocate for children's welfare, she is working with the Illinois Department of Children and Family Services and other agencies to increase efficiency and improve access to services.
Julie is a member of the Advisory Council to DCFS and co-chair of Illinois Legislative Children's Health Caucus to strengthen child health policy in Illinois.
In 2017, Julie worked extensively on a bill to allow for greater transparency in DCFS investigations of all sudden, unexpected, or unexplained child deaths.
Because of their histories of trauma, youth in the care of DCFS are particularly vulnerable to sex traffickers. Julie has passed legislation increasing awareness of sex trafficking and establishing a workgroup within DCFS to develop a continuum of care for foster children who have been victims of sex trafficking.