August 19, 2018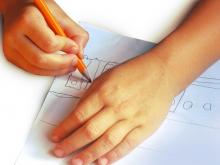 The Department of Children and Family Services (DCFS) has consistently failed to uphold its responsibility of protecting neglected and abused children in Illinois. State Senator Julie Morrison (D-Deerfield) is working to reform the agency to ensure children in the state are being cared for properly. She recently passed new initiatives that will improve DCFS.
"We owe it to all the children who rely on DCFS to do everything in our power to keep them safe," Senator Morrison said. "These new laws are a step in the right direction, but there is still work to be done to ensure that DCFS has all the policies and practices in place to protect children in Illinois."
Below are the bills, which Governor Rauner signed into law last week. They take effect January 1, 2019.
Senate Bill 293: requires DCFS to maintain a central register of all unfounded reports for five years following the date of the final finding.
Senate Bill 2461: requires DCFS to enter into contracts with agencies or to complete development for specialized placements for youth in the department's care who are victims of sex trafficking.
House Bill 4887: requires DCFS to assist youth in care in identifying and obtaining documents necessary to function as an independent adult prior closing the court case ending the youth's time as a ward of the state under the Juvenile Court Act.

Senator Morrison recently called for the Senate Human Services Committee hearing following a ProPublica Illinois investigation, which revealed hundreds of children in care of DCFS spent an excessive amount of time in psychiatric hospitals after doctors had cleared them for release. Click here to read more.