August 13, 2018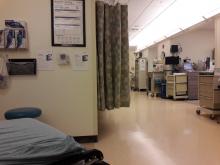 It was recently announced that a new law will require better care for survivors of sexual assault in Illinois. The new law, sponsored by State Senator Julie Morrison, will expand the Sexual Assault Survivors Emergency Treatment Act to ensure hospitals provide specialized sexual assault treatment in emergency rooms, which will include Sexual Assault Nurse Examiners (SANEs).
"The thousands of women, children and men who are sexually assaulted deserve nothing less than prompt treatment by medical professionals who have been trained to address trauma while simultaneously conducting thorough medical forensic examinations," Senator Morrison said. "I was proud to work with the Attorney General to support survivors, and I will continue to push to improve care and services for the survivors of these unimaginable crimes."
The new law is part of Illinois's continuing effort to improve care of sexual assault victims and enhance overall public safety. By January 1, 2022, hospitals must be equipped to provide specialized care for sexual assault survivors by a qualified medical provider within 90 minutes of arriving at a hospital. The law also requires ongoing education to certify that emergency room medical personnel are trained to properly treat victims of sexual assaults.